2019 – 2020 PRAMP Annual Report
The Peace River Area Monitoring Program (PRAMP) is putting down roots and extending our branches with new monitoring, enhanced outreach and exciting partnerships. As we continue to grow, we very much appreciate the interest and support we see for air monitoring and air quality information from students, teachers, elected officials, residents and other stakeholders.
Some highlights this year include:
Deploying PRAMP's first Air Quality Health Index (AQHI) monitoring station in partnership with Woodland Cree First Nation
Working with local apiaries to promote the important connection between honey bees and air quality
Utilizing our remote technology to operate air monitoring equipment and manage data to maintain our high standards during COVID-19 pandemic restrictions
Providing air quality information to students and residents while they were at home through radio ads and an increase in on-line programming
We welcome you to read our Annual Report for a summary of our revenue and expenses, a list of our Board of Directors and more details on these initiatives.
Reach out if you have questions, ideas or would like to get involved with some of the exciting things we are doing at PRAMP to ensure healthy air for the Peace River area.
---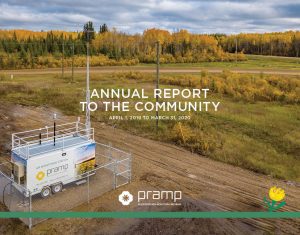 Read the 2019-2020 PRAMP Annual Report
---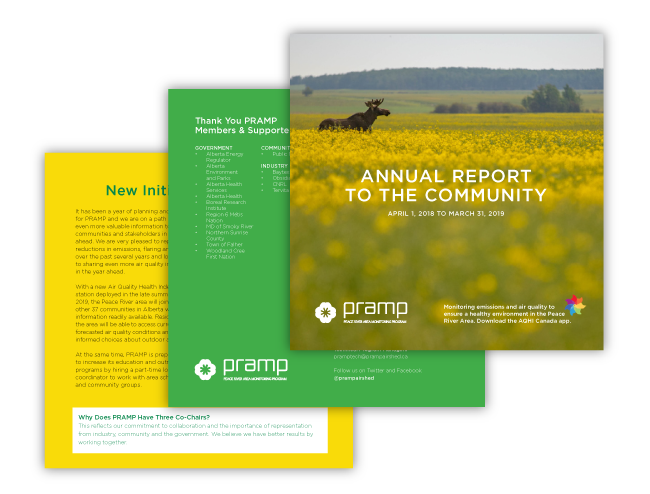 Read previous years' annual reports to the community:
2018-2019 Annual Data Review
Each year PRAMP prepares an Annual Data Review that reports and analyzes its monitoring data for the previous two years. A summary of long-term trends as well as monitoring data from other areas of Alberta are also presented. Three types of data are included: continuous monitoring, meteorological measurements and discrete canister samples. We invite you to review the reports and contact us with any questions.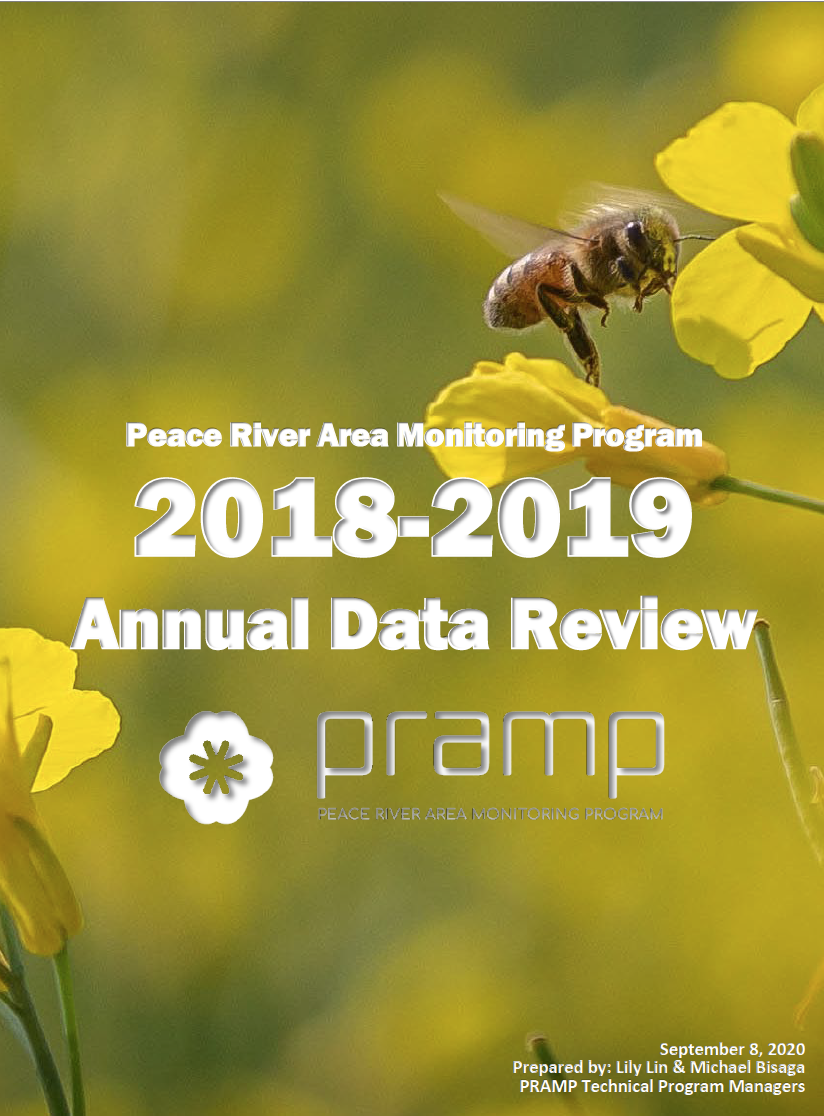 Read the 2018-2019 Annual Data Review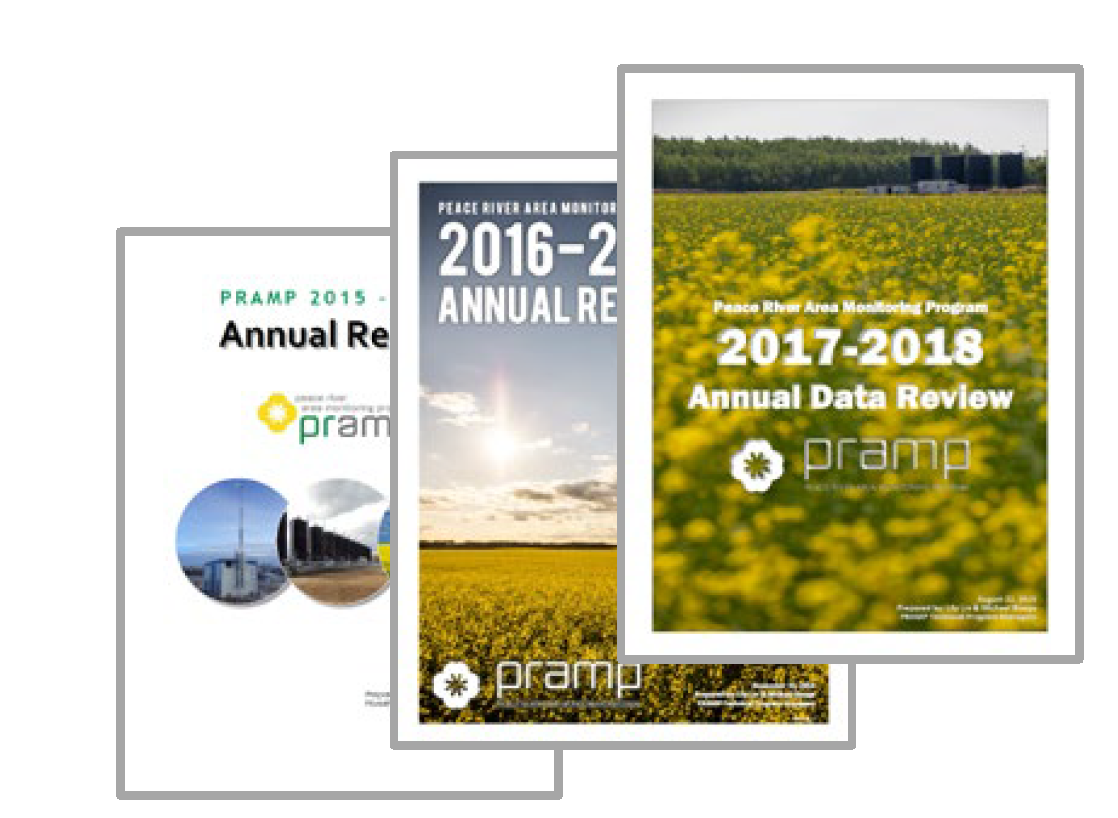 Read previous years' annual data reviews:
2017-2018 PRAMP Annual Data Review
2016-2017 PRAMP Annual Data Review
2015-2016 PRAMP Annual Data Review