Stay informed about active wildfires and wildfire danger in the Peace River region, across Alberta and throughout North America with these resources.
---
PRAMP PurpleAir Microsensor Network
PRAMP has a small network of PurpleAir microsensors which can detect particulate matter (PM).  PurpleAir sensors are small, inexpensive, easy to install, and operate requiring only a power source and Wi-Fi connection. While data from these sensors lacks the precision for official pollution statistics, regulatory reporting, and issuing air quality advisories, they do provide a general idea of the PM concentrations in the 1000s of communities worldwide in which they monitor.
Click on the button below to view the Purple Air Map in the PRAMP region and beyond.

.
---
"BlueSky" modelling for North America
BlueSky is a software framework that consists of data and models of fuel consumption, emissions, fire, weather, and dispersion. These are linked together into a single system that produces forecasts of hourly ground-level concentrations of PM2.5 from wildfires up to 48 hours into the future. Twice per day, an animation is published that shows the forecast (or predicted) movement of smoke plumes and the corresponding 1-hour PM2.5 concentrations.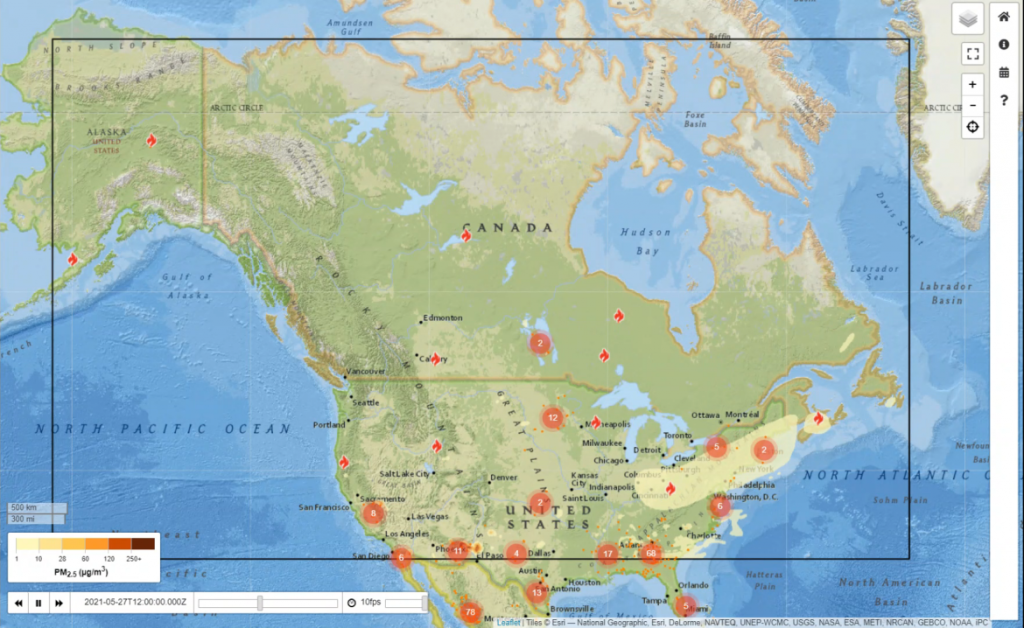 Alberta Wildfire Status Dashboard
The Alberta Wildfire Status Dashboard provides an overall look at the current wildfire situation across Alberta. The site includes wildfire status for each of the province's 10 forest areas, including the Peace River Area. Alberta Wildfire provides links to report a wildfire, find the status and location of wildfires, fire restrictions and bans, and learn more about wildfire prevention.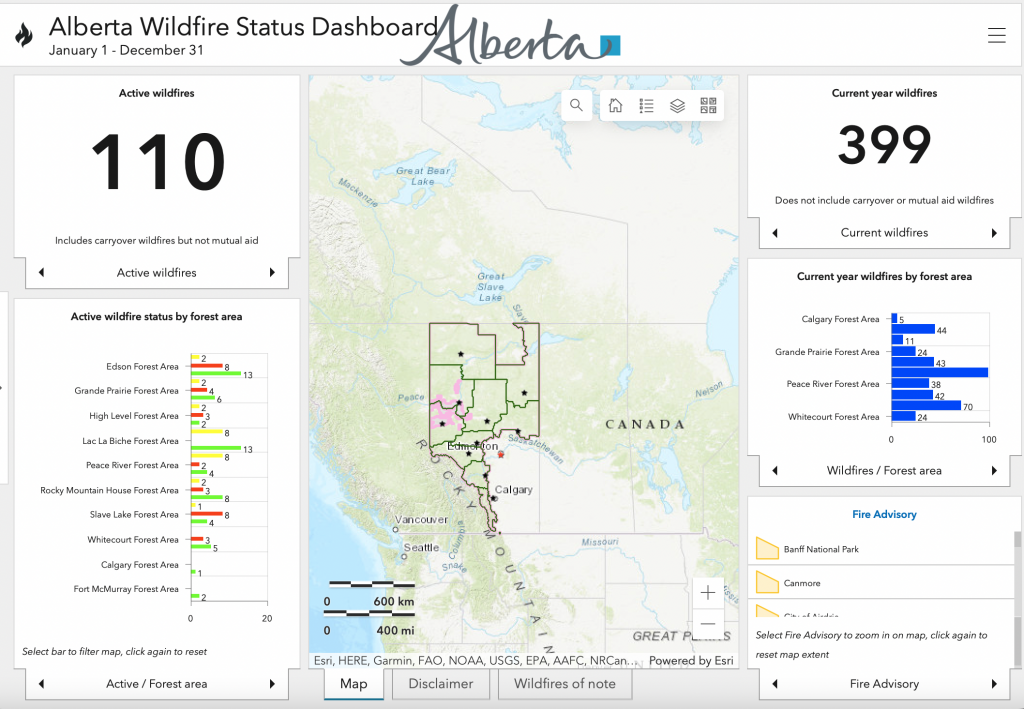 Air Quality Health Index (AQHI) 
Up-to-date information about the air quality health index (AQHI) can be found on the PRAMP home page and Government of Alberta website.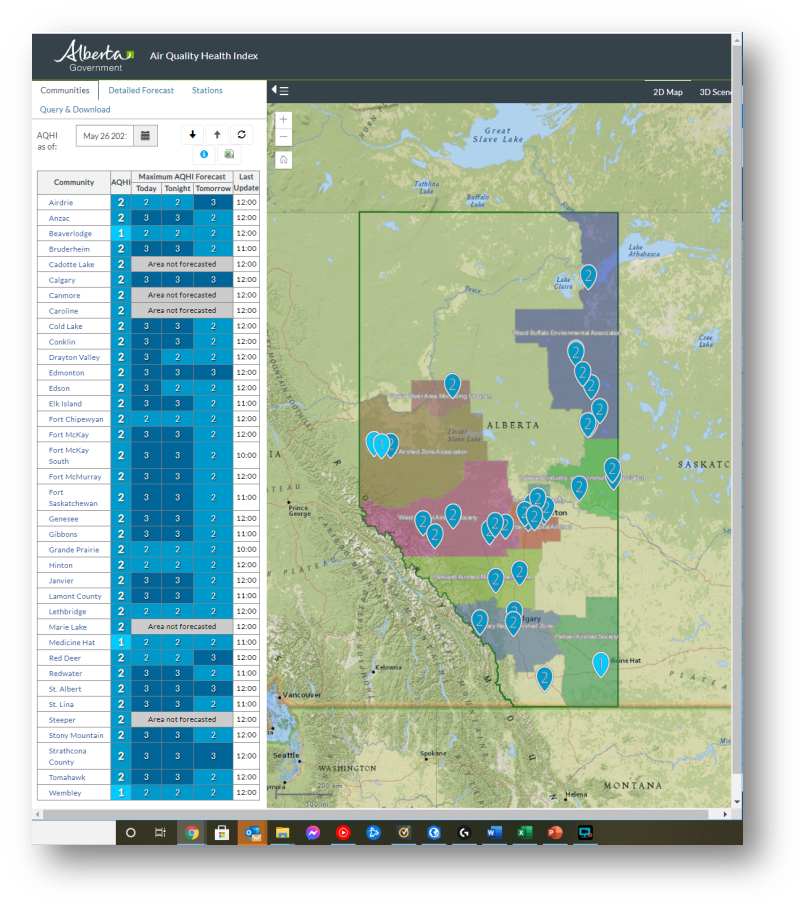 ---
Click on the dates below to download PRAMP updates on wildfire information in the Peace River region: