Let's Celebrate Clean Air Day 2020!
PRAMP is holding a PHOTO CONTEST – click here for the details. Must be 18 years of age or older to participate.
For those aged 6-13, click here to enter your creative submission to our Clean Air Contest by/before May 31 for a chance to win.  Must be a resident of Alberta. Winners announced on Clean Air Day – June 3, 2020. Entries will be shared on social media.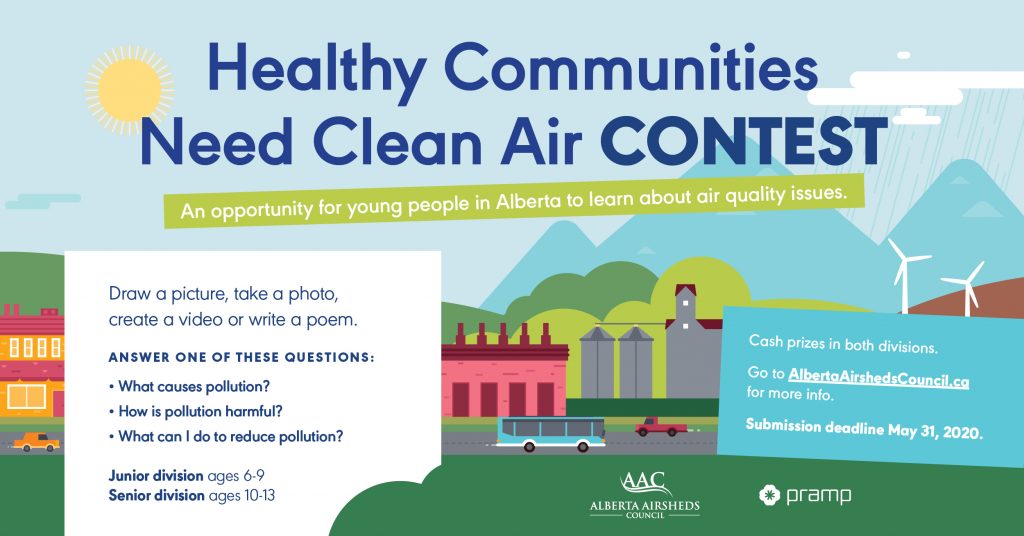 ---
Questions?
Please contact us.
We would be happy to talk with you.
---
AQHI STATION is LIVE
Current Conditions
Maximum AQHI Forecast
Last Updated
Cadotte Lake
Last Updated:
May 29, 2020, 6:00am
May 29, 2020, 6:00am
The Air Quality Health Index (AQHI) helps you understand what the air quality around you means to your health. The AQHI is a tool that relates the air quality outside to your health, using a scale from 1 to 10. The lower the number, the lower the risk.